The Budget Blitz Box is a supply box in The Last Stand: Dead Zone, introduced during the 2017 Undead Blitz update.
A cache of Undead Blitz items containing a single item as well as a random TRICK or TREAT.
Much like Trick or Treat Trunks from previous Halloween events, these supply boxes will provide a random item, which can either be an item of quality or usefulness (Treat) or a junk item (Trick), as well as a random effect.
Budget Blitz Boxes require the Budget Blitz Key to unlock, available at The Store.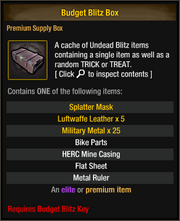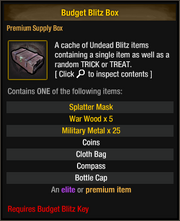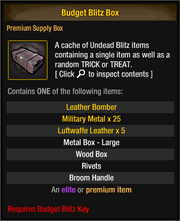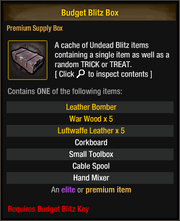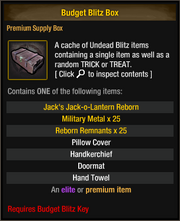 Community content is available under
CC-BY-SA
unless otherwise noted.