Not to be confused with Dock.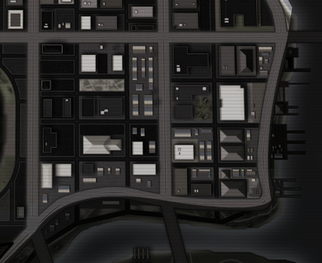 The
Docks
are a section of
Union City
in
The Last Stand: Union City
 and
The Last Stand: Dead Zone
.
The Last Stand: Union City
Edit
This is where the player encounters Jack, the protagonist from the previous games in the series. He will give you a quest which will unlock Waterside and allow you to continue the storyline. It is also where soldier zombies make their first appearance.
It has a danger level of 16.
Merchant Street
Edit
Warehouse, an unsafe storage facility. Contains nothing, barring skilled/lucky finds.
Abandoned Office, an unsafe office building. Contains an ammo stockpile and a Note. Apparently, the building used to be a safe haven for survivors, since the note indicates that a man named Eli used to live there, and planned to make survivors who wished to stay there "pay up," either with supplies or Cash
North Wharf Road
Edit
Seaside Drive
Edit
Docks Office, an unsafe office. Contains a key to the locked door to the right and some food. Exit through that door and head right through the dockyard, and you'll find a shipping container that contains an RPG and some RPG Rounds.
Union Island Bridge
Edit
This road leads to Union Island, but until you complete a Quest, it will be blocked off by an impenetrable wall.
The Last Stand: Dead Zone
Edit
It unlocks when the Leader reaches Level 15.