Not to be confused with the weapon condition.
Item Quality in The Last Stand: Dead Zone is determined by the attachments and conditions present on the item. These are listed in Weapon Attachments and Conditions for weapons and their specific item page (e.g. First Aid Kit, Gloves, etc.) for Gear. The quality levels from worst to best are:
The following image explains how Unique weapons are generated.[1]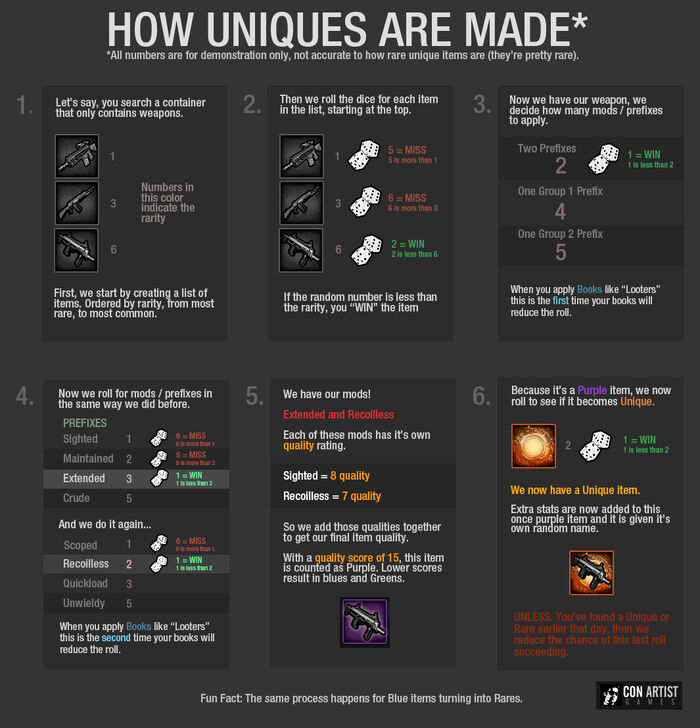 The penalty for finding consecutive Rares and Uniques resets at around 00:00 UTC.[2]
Community content is available under
CC-BY-SA
unless otherwise noted.