Welcome to The Last Stand Wiki!
We welcome any and all users, experienced or not, to the wiki. Anyone is
free to edit
as long as they understand English. However, please refrain from
vandalizing
the wiki.
If you are new to wikis in general, you may want to read through the
Help Pages
first. Please stop by the
Community Portal
to see where you can get involved with the project!
Contents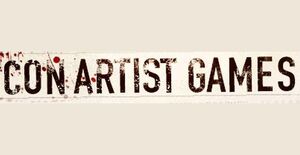 Featured Article

The Leader is a survivor class in The Last Stand: Dead Zone that doubles as the player's character. The Leader's level and XP influences the level of the compound. Leaders are incredibly versatile, able to take on roles normally played by other survivor classes, and are the only ones, aside from the medic, who can heal other survivors during missions. They are specialized with all weapons, and will always gain XP from missions, even when they are not physically present. Players have the option to upgrade a Leader's skill group when they level up, which can be used to fill in for any unavailable specialists. Read more >>
Recently featured: Books · Military Base · State
---
Vote for the next featured article · Past featured articles
News & Announcements
The Last Stand: Aftermath was officially released yesterday on Steam, Good Old Games, Epic Games Store, and in a series first, gaming consoles (PS4, PS5 and XBOX).
A singleplayer only action adventure roguelite, players take on the role of one of many already infected survivors, doomed to die soon one way or another. Now you have nothing left to lose, so make your last stand out in the aftermath of…
K6ka
•
This was reposted from our Discord server. If you're not on Discord, why not? Join today!
As you may already know, Adobe Flash is no longer supported and most modern browsers will no longer run or play Flash content. As The Last Stand series is Flash-based, it is no longer possible to play the games in your web browser without the use of Flash emulation software. However, it is still possible to pl…
After years, there's finally been sign of activity. I'll leave it to you whether I'm talking about the game or myself.
Those of you who've happened to look at Con Artist Games' Twitter page past the start of May probably already know this, but The Last Stand: Aftermath is now on Steam. Still no word on when exactly it's going to start Early Access, but they're intending to finish it in mid-2021 and…
If you see this, JavaScript might be disabled in your browser or the DiscordIntegrator plugin isn't working. If it's the latter, please contact an administrator.
By clicking "Connect", you agree to abide by the server rules.
Poll
---
Nominate a new question for the poll here!

Past poll results

----
Did you know...
...that the Sportshot .45 is nicknamed the "Sports**t" by some players due to its poor stats?
...that 128,106 edits have been made on our wiki?
...that the English word "zombie" is first recorded in 1819, in a history of Brazil by the poet Robert Southey?
Random Quote
HONEY I'LL BE BACK BY THE TIME YOU GET BACK.
I LOCKED THE KEYS TO THE WAREHOUSE INSIDE THE SAFE, NOW I CAN'T FIND THE DAMN THINGS, GOING BACK TO THE HOUSE TO FIND THEM.
WAIT HERE!
—A note in the Whistler's Forest Store (TLS:UC)
Get another quote
Today's Events
It is currently Tuesday, December 7, 2021, at 04:46 (UTC) (Update)
There are no events planned for today