Welcome to The Last Stand Wiki!
We welcome any and all users, experienced or not, to the wiki. Anyone is
free to edit
as long as they understand English. However, please refrain from
vandalizing
the wiki.
If you are new to wikis in general, you may want to read through the
Help Pages
first. Please stop by the
Community Portal
to see where you can get involved with the project!
Contents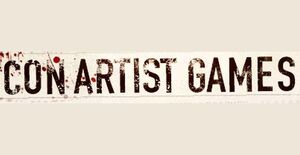 Featured Article

The Leader is a survivor class in The Last Stand: Dead Zone that doubles as the player's character. The Leader's level and XP influences the level of the compound. Leaders are incredibly versatile, able to take on roles normally played by other survivor classes, and are the only ones, aside from the medic, who can heal other survivors during missions. They are specialized with all weapons, and will always gain XP from missions, even when they are not physically present. Players have the option to upgrade a Leader's skill group when they level up, which can be used to fill in for any unavailable specialists. Read more >>
Recently featured: Books · Military Base · State
---
Vote for the next featured article · Past featured articles
News & Announcements
After years, there's finally been sign of activity. I'll leave it to you whether I'm talking about the game or myself.

Those of you who've happened to look at Con Artist Games' Twitter page past the start of May probably already know this, but The Last Stand: Aftermath is now on Steam. Still no word on when exactly it's going to start Early Access, but they're intending to finish it in mid-2021 and…

Read more >

You may have seen this banner appearing around the wiki:




This is because our landlords (FANDOM, formerly known as Wikia) have begin moving domain names of wikis from "wikia.com" to "fandom.com". I just tested and "tlaststand.wikia.com" properly redirects to "thelaststand.fandom.com", our current address, so you should not have to worry about old links breaking (yet; I don't trust FANDOM).

We're sti…

Read more >

You may have noticed that the wiki's URL was mysteriously changed from 'tlaststand.wikia.com' to 'thelaststand.wikia.com'. To clarify, I did not orchestrate this change. The change happened around November 30, and was done without any notification or prior consultation of the community here. When I discovered that the URL had changed, I immediately emailed Staff demanding an explanation. Today I g…

Read more >
Twitter If you see this, JavaScript might be disabled in your browser or the DiscordIntegrator plugin isn't working. If it's the latter, please contact an administrator.
By clicking "Connect", you agree to abide by the server rules.
Poll
What will you do if you're infected?
---
Nominate a new question for the poll here!

Past poll results

----
Did you know...
Random Quote
Dear annoying prick,
With this whole thing going on, I thought you might stop trying to get in my pants. But no, you kept at it. I wish I could just kill you, but I'm too nice for that, so I'm sabotaging your little escape plan.
Have fun with your burning boat.
—Violet 3
—A note in apartment 104 of Glendale Apartments (TLS:UC)
Get another quote
Today's Events
It is currently Tuesday, September 22, 2020, at 13:04 (UTC) (Update)
There are no events planned for today
Community content is available under
CC-BY-SA
unless otherwise noted.